FROM: Interior Designer and Interior LifeDesign Strategist, Dr. Deana Murphy
YOUR **180 MINUTE** HOME MAKEOVER IS HERE!
FINALLY A BEAUTIFUL PROFESSIONAL DESIGN LOOK WITHOUT THE PROFESSIONAL HIGH PRICE TAG!
FIRST TIME EVER here's an online Interior Design Studio that shows you how to take your home from drab to fab, boring to beautiful and on a budget too!
Yes, they've twisted my arm and I've finally given in! I've agreed to do it! You have your very own personal guide sharing all the bells and whistles and trade secrets I've learned over the past 15 years in the interior design industry.
The Guide Me to Beautiful Living webinars are here! Perfect timing too because the holidays are coming!
A PROFESSIONAL HOME DESIGN DOESN'T HAVE TO BE RESERVED FOR THOSE WITH DEEP POCKETS!
Would you like to have your home in shape in time for the holidays?

Are you frustrated that your interior just doesn't function for you anymore?

Do you thumb through design books and magazines to glean information and inspiration on how to put together a fabulous interior for yourself?

Have you been putting your design dilemma on hold thinking that a professional design is only for people with deep pockets?
STOP WASTING TIME THINKING ONE DAY, "I'M GOING TO DO THIS."
Learn to use my step-by-step professional process to make your home look amazing regardless of the challenges the space presents.
Here's an opportunity to get my trade secrets and make huge transformations in every room of your home.
No packing, no travel, no hotel, no need to leave your home, no need to get out of your PJ's…
But you get to experience it LIVE via the web with me, designed in an easy to understand format, learning ten essential steps to beautiful living that reflects your taste and enhances your lifestyle so you can bond with family, relax, entertain, and just enjoy more life!
Here's what you get…
You get to experience the entire

3-studios live online via webinar

(all you need is a computer and an internet connection – what an amazing way to learn to design your home!)
You get to learn

how to become acquainted with all the aspects of your space

that will affect the end result. This lays the foundation for your finished interior design.
You get to create a

home mission statement and cast vision in your home.

You will get

the

single most important piece of information you will need

for a successful interior design.
You get to learn

how to properly create your own personal "my look" portfolio.

This will be your guide to your style preferences to make shopping much easier.
You get to learn

how to create your own furniture plan

. This will guide you to balance your design and avoid costly mistakes that will have a negative effect on how your space looks.
You get to learn

how to build on each interior design step

so you can get satisfactory results.
You get to learn the three layers of a space and the design formula for

how to distribute elements

in these three areas to help you make your purchasing decisions much easier.
You get to learn the

tricks of the trade for mixing styles

and periods effortlessly.
You get to

understand the characteristics of color

that can possibly elicit an emotional, behavioral and even physiological change in the users of your spaces.
You get to learn the

rules for color distribution

and balance.
You get to learn the

five rules for mixing pattern and texture

in your space so it looks well-balanced and not overwhelmed.
You get to learn

how to properly decorate with art and

accessories

so your home can look and feel finished.
You get to learn

how to evaluate your own finished design

so you can assess how well you have achieved your professional look.
You

get the entire presentation as a PDF

so you can follow along and make notes.
You get to

ask questions and make comments

.

You get my 10-step design process in three online 3-hour sessions

You get an on-line 'where to shop' guide

You get two bonuses if you register by September 15th!

You get to enroll with a 3 easy weekly payment option!
STUDIO 1. KNOW WHAT YOU ARE WORKING WITH
Saturday, September 29, 2012 (9:30am to 12:30pm EST)
Designing a space becomes challenging when you aren't aware of all the elements and features that impact your desired décor. Many design mistakes occur because of poor planning. Often times we want to mimic something we've seen on the TV design shows or in design magazines but are missing the necessary insights and techniques. If you don't know what you are working with, chances are you won't get your desired look. You will be guided through taking a closer look at your home to determine what you are working with, how to create a vision and mission statement for your home. You will learn the proper way to take measurements and assess your existing light levels. You will discover the procedures for creating a floor plan that indicates structural and mechanical features, where and how to look for inspiration, how to create your personal 'my look' LivingDesigns portfolio and uncover your personality look, what to include in your portfolio and how to organize it. Because proportional relationships between individual pieces of furniture must be correct, you will learn how the human body's relationship to space and how to create a furniture plan that enhances your space so your home can be functional and comfortable.
STUDIO 2. THE PROPER DISTRIBUTION OF DECORATIVE ITEMS, MIXING STYLES AND SELECTING COLORS
Friday, October 12, 2012 (6pm to 9pm EST)
One can get carried away while upgrading items in the home. Before you know it the home is full of unbalanced and unblended items all over the place. It's a frustrating challenge to pull a design scheme together when you don't understand how to properly distribute the items. Because mixing decorative items of different styles, colors and periods creates a uniquely appealing décor, in this studio you will learn trade secrets I've used in the best decors. You will discover how easy it is to create a balanced design with my three area design ratio. You will learn how to add pattern and dimension to your walls. You will learn how to use wall treatments to rectify acoustical issues for sound control. You will learn how to manipulate your small or larger rooms and what to do when a window isn't in a good location. You will learn the how to mix different periods and styles of furniture and discover what items to mix with your primary period or style. You will learn the secret to working with outdated flooring to minimize it in your space. You will be introduced to the distinctive personalities of color. You will become familiar with the effect color has on your body and mind so you can determine what type of feeling you want to create in your home. And then you will be able to create color balance and flow throughout your home. Whether you're upgrading an existing home or planning for new place, this webinar is a priceless asset to your design arsenal.
STUDIO 3. SUCCESSFULLY INCORPORATING PATTERNS, TEXTURES, ART AND ACCESSORIES
Saturday, October 20, 2012 (9:30am – 12:30pm)
It is undoubtedly very intimidating when combining multiple fabric patterns and textures in a room. There's always the challenge of keeping it unfussy and uncomplicated. In this powerful webinar when you discover how a well-designed room depends on patterns and textures as well as art and other accessories, you may think twice before you decide on a simple décor. You will see how rooms have more character when pattern is included in the décor. You will discover the five rules of combining patterns and textures. You will learn how to control your pattern size, color and shade. You will learn which patterns combinations to avoid. You will be privy to my fabric formula, and you will learn how to appropriately distribute patterns and textures in a room. You will learn how crucial art and accessories are to the overall effect of a space. You will learn how to categorize art and accessories for easy shopping. You will discover the eight rules of table top accessorizing. You will learn a secret to customizing an area rug on a budget. This webinar will show you the rules of incorporating tabletop, floor and wall art and accessories. How to appraise your décor will also be covered in this webinar.
Throughout the three studio sessions, you will also learn Kingdom designing, avoiding chaos. You will view design from a different perspective, why design is a matter of interpretation and judgment and not emotion. You will learn how to incorporate solutions in your decor for every user so no one feels left out.
These studios together are a complete interior design course. One studio builds on the previous. BE SURE TO SEE EARLY BIRD REGISTRATION INFORMATION BELOW!
I am practically giving this away! The tuition for these studios is simply amazing.This premier course is one of it's kind and will not be offered at these incredible prices again, I promise!

To Pay in Full and save…
Guide Me To Beautiful Living
EARLY BIRD SPECIAL UNTIL SEPTEMBER 15TH!!!!!
Weekly Payment Option…
I'll be looking for you in class!
Beautiful living together,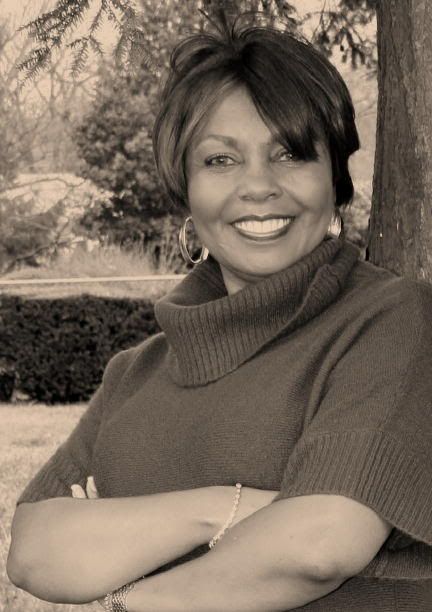 Dr. Deana
P.S. If you follow my exact directions in these webinars, I guarantee you will take your home from boring to beautiful. That's my guarantee to you, or I will refund your tuition. Sound fair?